4 Ways to Keep Warehouses Clean and Organised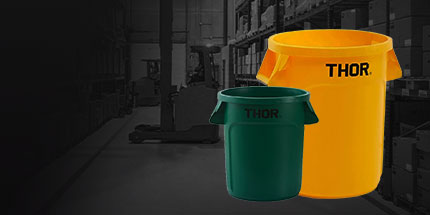 Maintaining warehouse cleanliness can make all the difference between a good workplace and a great workplace. This particularly applies to safety and productivity, as mess and clutter not only distract workers, they also increase the risk of injury or accidents when working with material handling equipment. This is why keeping your warehouse clean and organised is vital to its success, productivity and functionality. Below are 4 ways you can do this, providing your employees with a safe and motivated working environment.
Warehouse Bins: Micro Bins
Micro bins are great for any warehouse that stores small parts, components, tools and other miscellaneous items. Small parts trays like our 12L Plastic Microbin Storage Container – Black IH1004 are perfect for keeping items out of the way and ready to go, and can very easily be attached to louvre panels and existing shelving systems. Moreover, our Small Spare Parts Storage 324 x 105 x 100mm IH335 is a micro bin that includes dividers for easy separation, boosting organisation and efficiency. By storing small miscellaneous items out of the way, you can maintain a clean and methodically-organised work environment.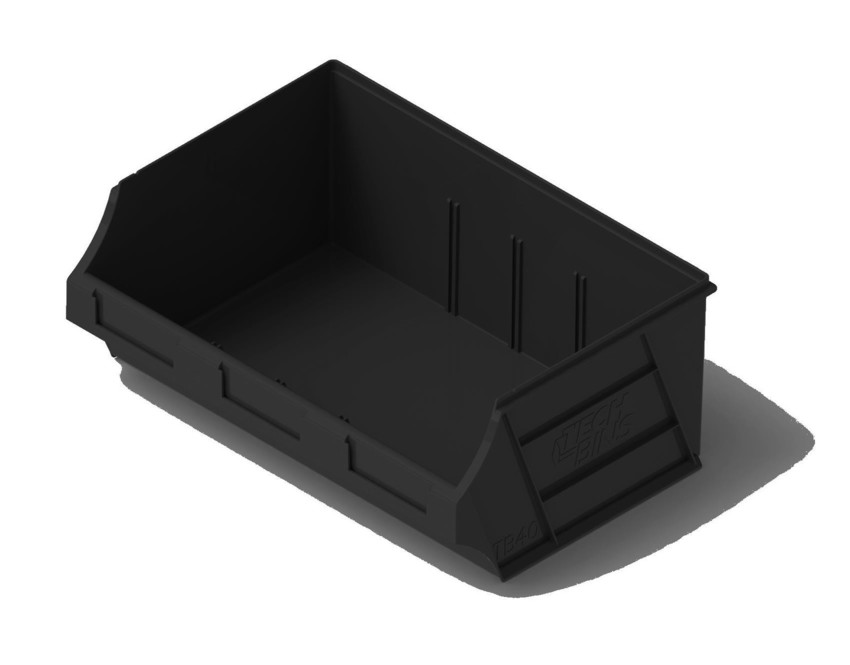 Warehouse Bins: Plastic Waste Bins
When it comes to disposing of waste materials, plastic waste bins provide an effective solution. For example, our 166L Round Bin 61cm x 80cm Blue utilises various safety features to assist workers when using and emptying them in warehouse environments. We also supply plastic bins like our 87L Svelte Slimline Rectangular Recycling Bin – Green, which makes the most of its slim rectangular shape for space-efficiency and is especially designed to handle recyclable materials, helping you keep your warehouse clean.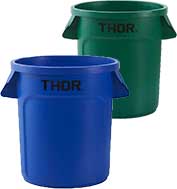 Cleaning Carts
Regular cleaning of warehouse floors can assist in preventing slips, trips, falls and other accidents. Our Single Mop Wringer Trolley – B040 is the ultimate mop cart for cleaning applications. Its handle press wringer makes for durable use, and it is a high visibility yellow for trip hazard safety. Moreover, our GRANDMAID Cleaning Cart 116.8cm x 55.2cm x 97.5cm Black is perfect for transporting cleaning tools and collecting trash. It has integrated holders for storing dustpans, safety signs, screwdrivers and other items, and it has a cover that contains odours and minimises attraction of flies.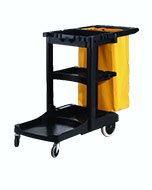 Spill Kits
Spill control kits can help you stay on top of industrial spills and leaks in the warehouse. Our broad range of spill kits includes universal spill kits, hazchem spill kits and oil and fuel spill kits in a number of sizes and capacities. While each spill kit has some unique contents depending on the type, each kit has absorbent pads, absorbent booms, PVC gloves, laminated instructions, colour-coded labels, a global audit tag and either a waterproof labelled PVC bag or wheelie bin to store these products.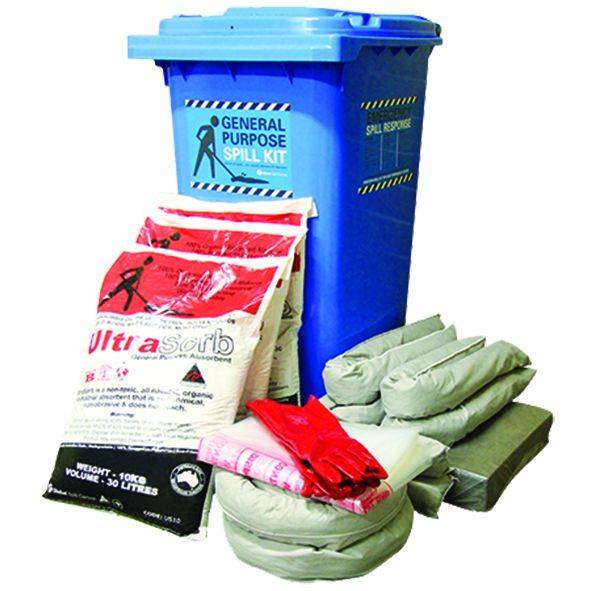 All the equipment mentioned here help to keep your warehouse clean in some way or another. Not only do they play a key role in maintaining workplace tidiness, they also uphold safety practices and keep your workers motivated.