8 Ways to Increase Safety Practices in a Warehouse



Maintaining the health and safety of all workers and personnel within a warehouse is a vital part of any business. Not only does this preserve their security, but this also ensures that your employees can work at their best without worrying about any preventable workplace injuries. Compiled below is a list of 8 tools and equipment that you can employ to make your warehouse a safe working environment.
1. Convex Mirrors
While commonly used at road intersections, car parks, construction sites, loading docks and driveways where vision can be reduced or obscured, Convex Safety Mirrors are incredibly useful for warehouses as they give an added observation point for machinery and production lines. Our industrial mirrors are lightweight, easy to install and have an unbreakable polycarbonate face, ensuring your convenience and safety. If you require a warehouse convex mirror, we at Equip2Go have indoor convex mirrors that are available as quarter domes, half domes and full domes. We also have a selection of road mirrors and convex traffic mirrors that can be used for various outdoor applications.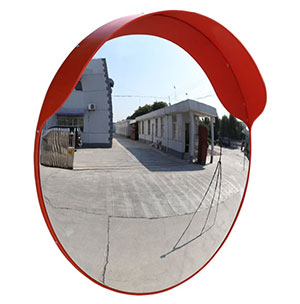 2. Traffic Cones
Traffic cones increase safety in warehouses as they can designate hazardous areas and warn other workers of danger. We have a diverse array of industrial warehouse cones to fulfil this purpose, such as our 450mm Reflective Orange Traffic Cone. Reflective safety cones like these not only have all the benefits of plain witches hats (flexible PVC construction, fluorescent colour and U.V. stabilised to minimise fading), but they are also manufactured to grant advanced visibility. This increased perceptibility can further help workers discern hazardous areas while working in warehouses, providing even more safety. We also have construction cones ranging from 450mm high, like our 450mm Plain Orange Traffic Cone, to 1000mm high, like our 1000mm High Warehouse Reflective Cone.
For more information, view our full range of Traffic Management Products.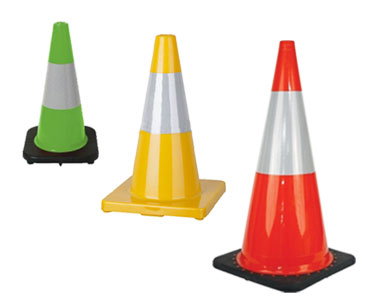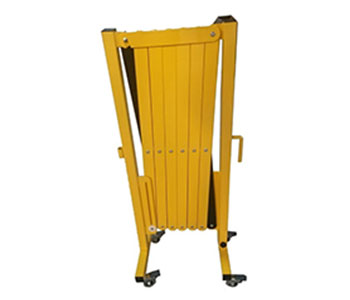 4. Bollards & Guards
When attached to machinery and equipment, Bollards and Guards reduce impact from moving equipment like forklifts or trolleys. This helps to avoid potential disasters and accidents, maintaining workplace safety and productivity. At Equip2Go, the bollards and guards we have are Racking Leg Guards and Racking Corner Leg Guards.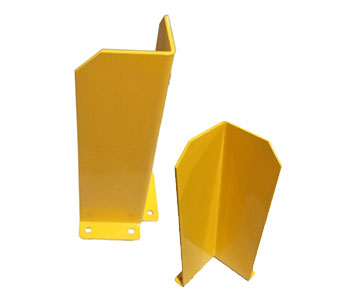 5. Work Platform Safety Cages
Work Platform Safety Cages are forklift attachments that provide a safe platform for workers when using a forklift. This is particularly useful when working at heights for things like order picking and freighting within a warehouse. At Equip2Go, we have both non-collapsible forklift access platforms and collapsible forklift work platforms, accommodating for warehouses with little storage space.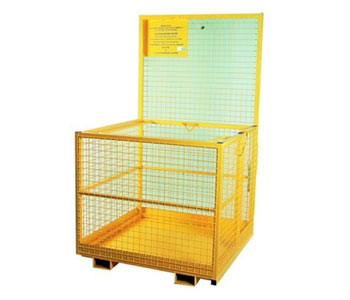 6. Hazardous Storage Cabinets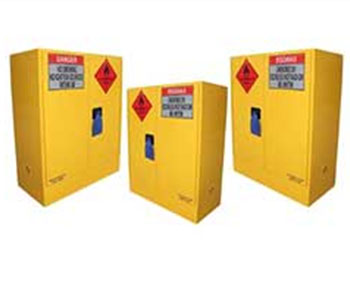 7. Matting
Ideal for combating oily, wet or uneven floor surfaces, our Matting products reduce slip and trip hazards. Safety mats are helpful in preserving workers' safety and reducing workplace injuries.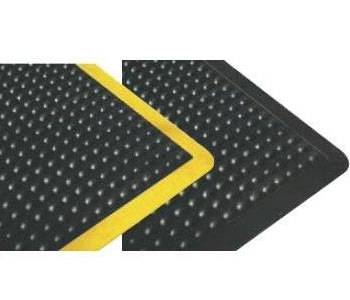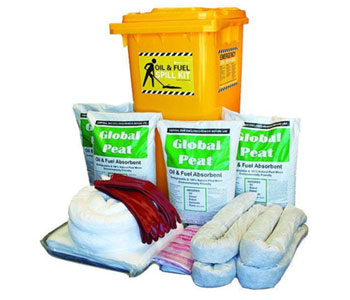 These are just 8 of many measures that you can take to improve safety in your warehouse. Check out our full range of safety products for more information.